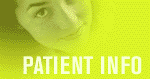 Introduction
Age for surgery
Fractures
Time in hospital
Time off
Bruising
Nasal sprays
Post-op visits
Remodelling
Fees and charges
No fund costs
Have fund costs
Out-of-town patients
FAQs




Cost If No Health Fund Insurance
Updated 1 November 2017
Surgeon's fees:
45641
Rhinoplasty with graft from nose
$6,072.00
41672
Septal reconstruction
1,070.50
41692
SMR reduction of one turbinate
258.00
---------
Total surgeon's fee
$7,400.50
Medicare rebate
1,071.66
----------
Balance to pay
$6,328.84
=======
Occasional extra:
51300
Assistant surgeon
250.00
Medicare rebate
90.43
---------
Balance to pay
$159.57
=======
General anaesthesia:
Anaesthetist (up to)
1,200.00
Medicare rebate
279.50
---------
Balance to pay (up to)
$920.50
=======
Total net medical fees
$7,408.91
Private hospital
1 night (Shared room)
1,100.60
Theatre (depends on time)
3,762.00
Extras
75.00
---------
Balance to pay
4,937.60
=======
Total net hospital charges
4,937.60
---------
Total out of pocket
$12,346.51
=======
NB: The anaesthetist fee depends on the length of the operation. The listed anaesthetist fee is only an approximation.
Sometimes there is a need to do a supplementary operation such as alar base reduction at 6 months. That is charged for separately and is usually performed under local anaesthetic at the Brookvale rooms.
Hospital charges are for Castlecrag Private Hospital, effective November 2017.