TV Appearances
In August, 1998, Paul O'Keeffe appeared on Good Medicine. The subject was Fiona who had two previous rhinoplasties by other plastic surgeons. The rhinoplasty involved bone and cartilage grafts. A template was used for accuracy at operation and for post-operative evaluation which is shown here at 5 weeks.
Some clips taken from the programme: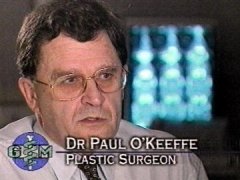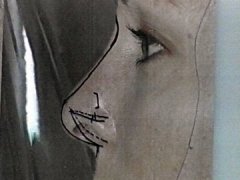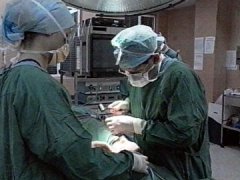 A fact sheet is available from Good Medicine.
On 7 February, 2000, Paul O'Keeffe again appeared on Good Medicine. The topic was the Medpor Nasal Shell. A fact sheet was available from the programme.